Disclaimer: Please note that the links used in this post do generate a (super) small commission for me if you make a purchase. Follow me on TikTok @makeupmamalife for affordable makeup shopping tips.
If you are wondering how to do egirl Makeup, this article will explain how to do grunge, soft and edgy egirl makeup looks. The term egirl is relatively new but as we exit 2021 and move into 2022 you'll be hearing the term egirl a lot. Egirl stands for "electronic girl" and often is associated with gaming.
There is a very specific aesthetic that egirls have. They dress very edgy but almost emo. They use the phrase UWU which is an over reaction to anything super cute. The Internet finds this term offensive but egirls often use it to show extreme cuteness in emotion.
Either way, we are here to talk about how to do egirl makeup but once you know a little bit more about what egirls are about you'll understand how to get the egirl aesthetic with makeup.
How does Urban Dictionary define an egirl?
Egirls are likely found on Twitch and TikTok and are usually gamers according to Urban Dictionary. An egirl is- a gamer but the distinction is that they are usually someone who taunts and asks for money online via Twitch as they play games. Egirls are also found on TikTok but this is slightly different because they usually dress to the aesthetic such as wearing vans, fishnets, long sleeved shirts and beanies.
egirl makeup includes images such as stars or crosses underneath the eye, bright eyeliner and very pale lips. The idea is to be really sweet and cute and look edgy at the same time.
Top 5 Products for egirl Makeup
You really do not need a lot of makeup products to do egirl makeup. If you want to learn how to do egirl makeup you can look it up on YouTube or do a Google Image search of the best egirl makeup looks. I have done a lot of research on egirl makeup and have narrowed this down to the top 5 products for egirl makeup that you must have.
Black Liquid Liner
All of the best egirl makeup looks use black liquid liner. You need a very fine tipped black liquid liner because you'll need to be making a very defined wing at the corner of your eye. Also, you will need the perfect black liquid liner for drawing on different designs or shapes underneath your eyes as part of the egirl aesthetic.
As you can see from the photo, there is a heavy emphasis on the eyes as almost doll like with the thick black strap liner with a very strong wing.
In this next photo, you can see the shapes drawn just under the eyes with the hearts and other potential shapes that you need a black liquid liner with a very thin tip.
You can see from this photo that the black liner winged is actually above and below. The heavy winged eyes are a sign that these are egirls because the look is heavier than a simple winged liner.
The best black liquid eyeliner is definitely the Kat von D, now KVD Beauty is the Tattoo Waterproof Liquid Eyeliner which can be bought at Sephora for $29.00. The reason why the KVD Beauty Tattoo Waterproof Liquid Eyeliner is the best eyeliner for egirl makeup is that it doesn't bleed so if you need to make long or short dramatic lines you'll know that this liner will not budge.
It comes in black called "Trooper" or "Mad Max Brown" which is a rich chocolate brown if you want something softer. The KVD Beauty Tattoo Waterproof Liquid Eyeliner is a high pigment vegan formula with an ultra-fine brush tip. You honestly cannot find another liquid liner better than this one from KVD Beauty.
Bright Eyeshadow Palette
You'll want to be sure to keep emphasizing those eyes and make them almost childlike and dramatic. To do this you need an eyeshadow palette that has a wide variety of colours. Colourpop has the best affordable colourful eyeshadow palettes that will suit any mood you are in. Colourpop also does massive collaborations with really cute animation characters such as Sailor Moon and Powerpuff girls.
If you're feeling moody blue and want more cool pastel tones try the "On Cloud Blue" eyeshadow palette.
If you want a warm looking egirl look then try a pink tones palette from Colourpop such as the "Cloud Spun" which has a wide variety of playful pinks ranging from light to punchy coral tones.
You can also opt for a larger eyeshadow palette from Colourpop that is more toward the rainbow side in case you want to do two different eyeshadow looks. The Dream Big Palette from Colourpop has six single monochromatic coloured eyeshadow palette in a whole vault for only $74 (likely to be on sale for as low as $37).
Bright Cream Blush
The blush look for an egirl is very enhanced, pigmented and high up on the cheek bones. You need something that is easy to blend out but still makes you look very flush. The best cream blush that is pigmented is the Rare Beauty Soft Pinch Liquid Blush because it is super easy to build up and blend outward. You only need a dot on each cheek for a very strong pigmented blush.
The Rare Beauty Soft Pinch Liquid Blush in "Happy" is one of the best cool pinks that give you a huge pop of colour on the cheeks. If you prefer more of the orangey coral tones, the shade "Joy" is also a best selling blush in the radiant finish from Rare Beauty.
Freck Freckle Pen
If you're new to the girl makeup look, you should know that egirls have a very sweet innocence about them and freckles make egirls seem even that much more vulnerable. If you're not going to do cheek art then a freckle pen is the best way to get those innocent looking freckles.
The brand "Freck" just launched at Sephora and "Freck the Original Freckle" is the best product to buy from the brand. With Freck, you can get long lasting faux freckles that look like the real deal. It comes in black for a more dramatic look but if you're looking for a softer egirl look you should try something more natural such as the shade "Freck Noir" which is a more natural looking freckle.
Kaja Heart Melter Lip Gloss Stick
Kaja is the perfect makeup brand for egirls because the colours are vibrant yet you can make them soft or bold. The Kaja Heart Melter Lip Gloss Stick is packed full of pigment but it is actually a shiny gloss. Many egirls keep their lips very shiny yet bold so this is a pigmented gloss that will last throughout the day or at least your live stream.
I have tried this lip gloss in the lighter pink called "Sweet Talk" all the way to the plum shade in "Be Mine". As you can tell from the names, they are super cute and the packaging is even a heart which matches perfectly with the egirl aesthetic. Here are some examples of egirl lip colour vibes that you are sure to appreciate.
Grunge Egirl Makeup Looks
There are also other types of egirl makeup looks including the grunge egirl aesthetic. The grunge egirl look includes a bit more colour and a bit more dramatic. Often associated with coloured hair in a purposeful way that incorporates makeup and eye looks.
There are also different types of characters possibly stickers such as Hello Kitty! as well as dragged down eye makeup to seem very emotional. Here are some examples of grunge egirl makeup:
Soft Egirl Makeup Looks
Egirl makeup can also be softer focusing on beautiful pastel shades and soft cheek looks. It's easy to achieve this look if you're not sure you want to take on the entire egirl aesthetic. For a soft egirl makeup look, you want to ensure that your makeup is placed just so and all of the edges are cleaned up. You should still focus on a dramatic look but it will be softer and brighter than the grunge egirl makeup.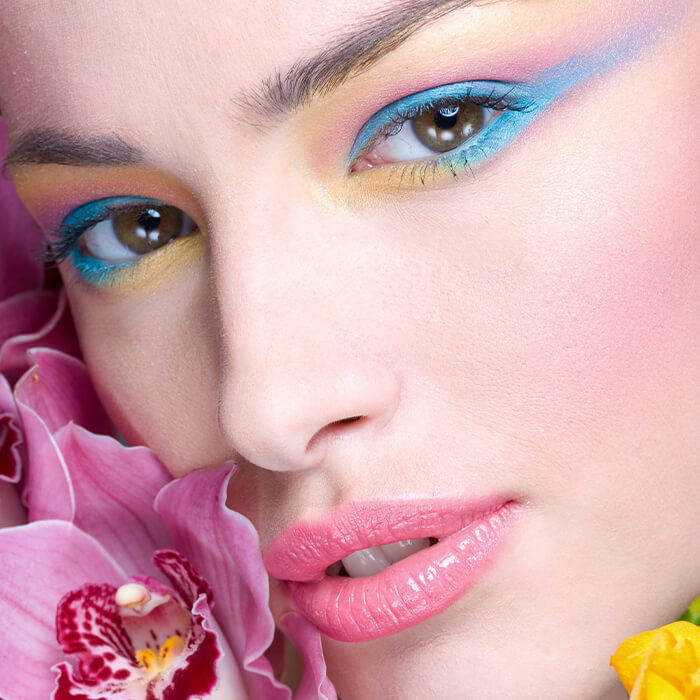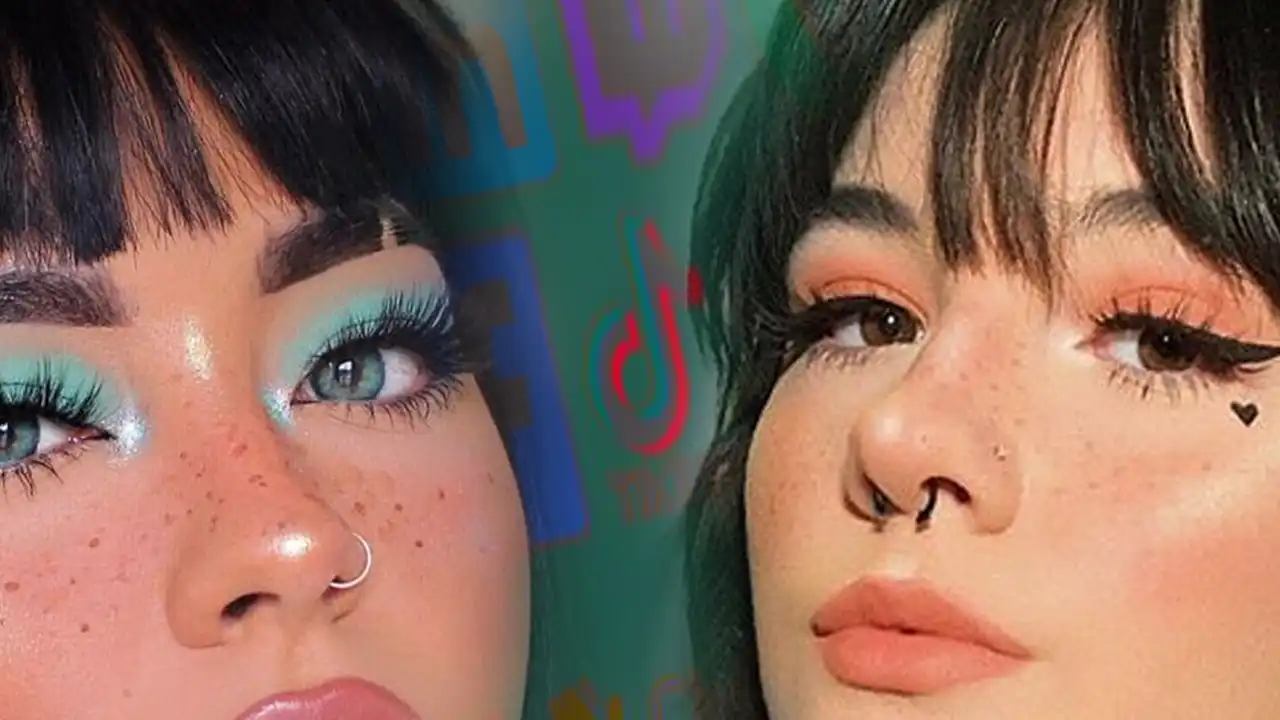 In short, to get the best egirl makeup look you only need 5 products to get the aesthetic you're looking for. If you have any other tips on how to get the best egirl makeup please let me know in the comments below.
xo,
Beauty Reviews Daily Blog